Making a Moon and Hanging Star Display
Getting kids interested in space, the moon, and the world around them can be challenging. However, if you can make fun crafts up along the way you stand a chance of getting them engaged, and keeping them interested. This simple moon display will get them to explore the texture and surface of the moon while allowing them to explore their creativity.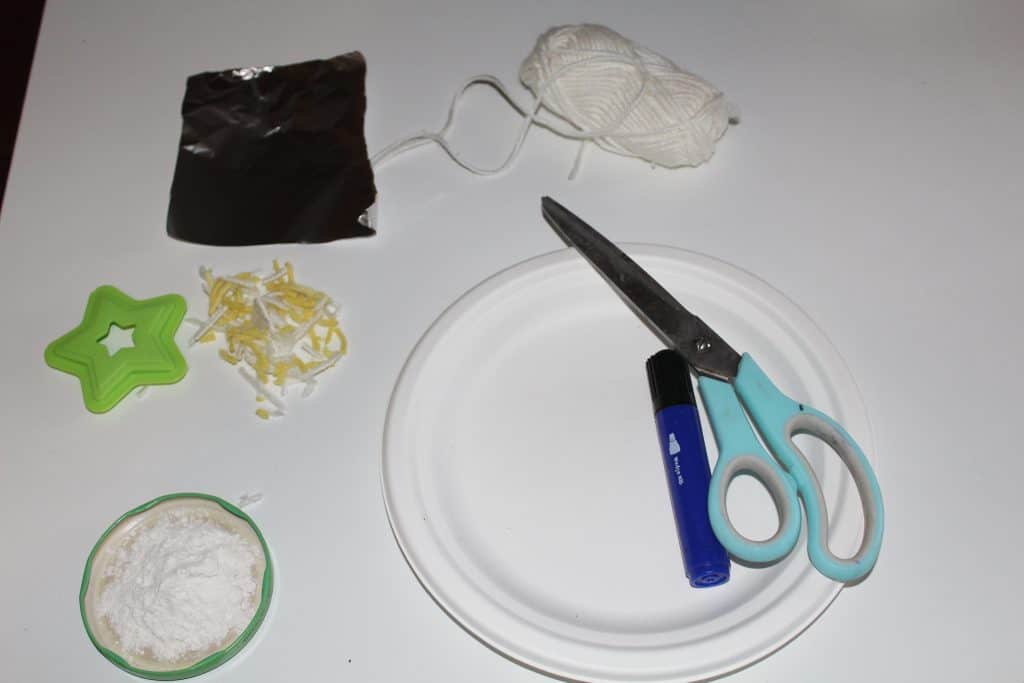 What You Will Need For Your Project
Paper plate
Flour (for texture)
Pale yellow poster paint
Black marker pen
A piece of aluminum foil
A star shape template
Scissors
A glue stick or PVA
Some bits of yellow and cream yarn
Step 1. Once you have all of your materials together, it is now time to draw out the shape of a moon on your paper plate and get it cut out. While we were deciding on our shape, we were looking online at the 8 stages of the moon and discussing what each stage looks like. Having decided upon a crescent moon, it was time to mark out the shape with a black marker pen.
Step 2. Once you have the shape or stage you want to create, you then have to get painting and create the surface of your moon. We added some flour to our ready mixed poster paint to give it more texture. Also, bits of yarn were added to add bumps and raised areas on the moon's surface.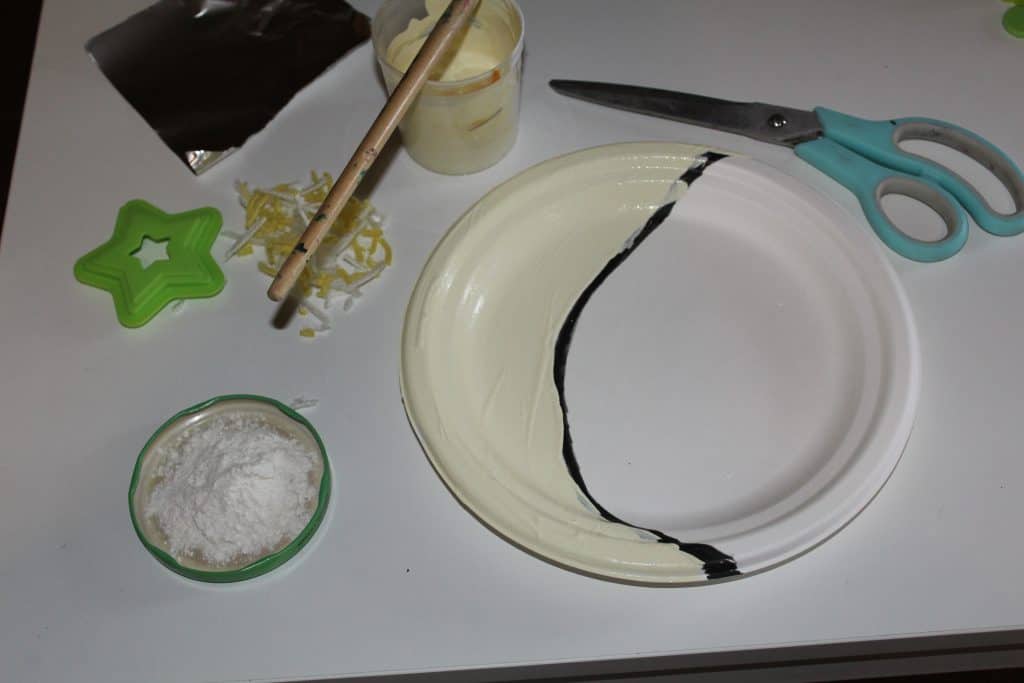 Step 3. While the paint was drying it was time to mark up and cut out a shiny silver star (which would hang from the moon). Once this was marked out, it was time to cut it out and get a piece of yarn stuck to the back – ready to hang it on the edge of the moon once it was dry.
Step 4. Once the painted moon was dry and everyone was happy with the texture (surface), it was time to add the hanging star. This was secured in place by a glue stick, but you could also use a little bit of PVA.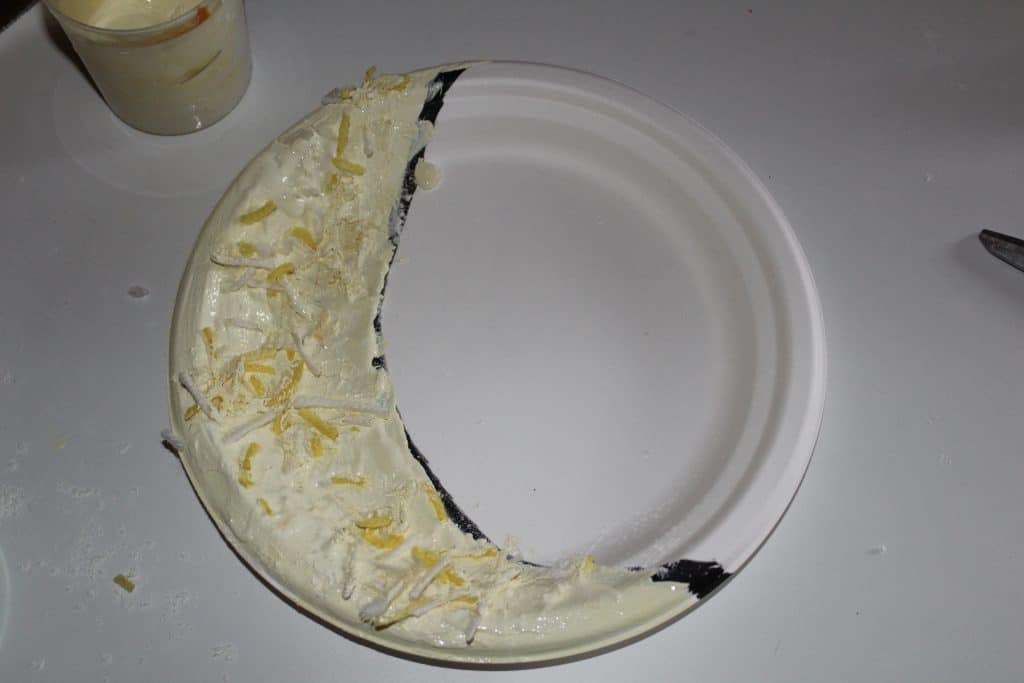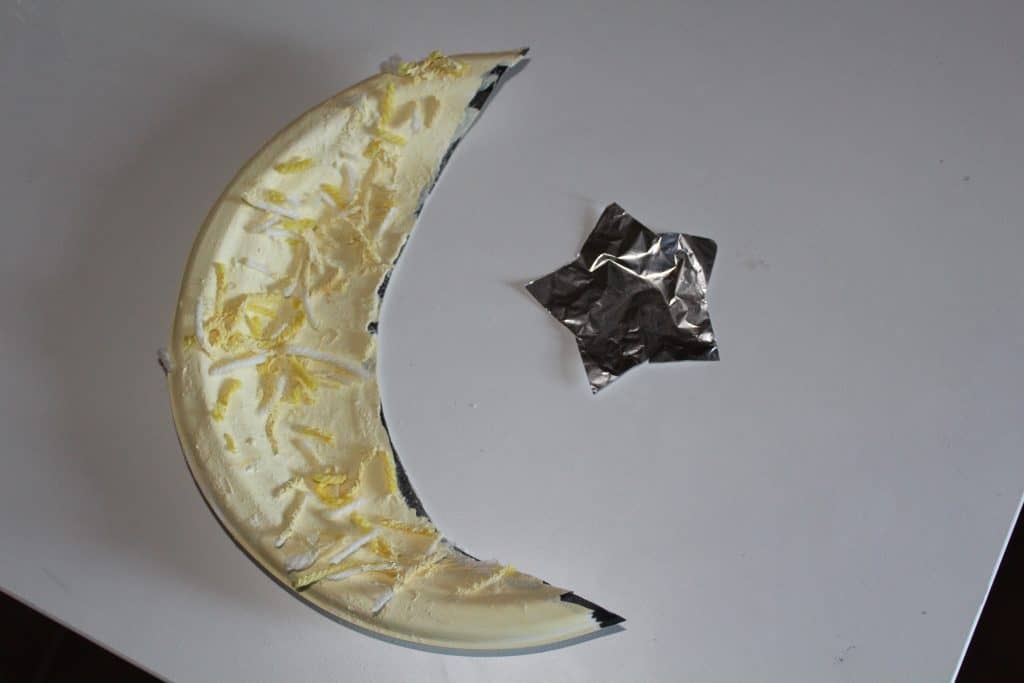 Step 5. To display our moon in all its glory it was laid on some black card that we had leftover from another project, and some astronaut and space-related cardboard toppers that had been kept from a recent birthday were added.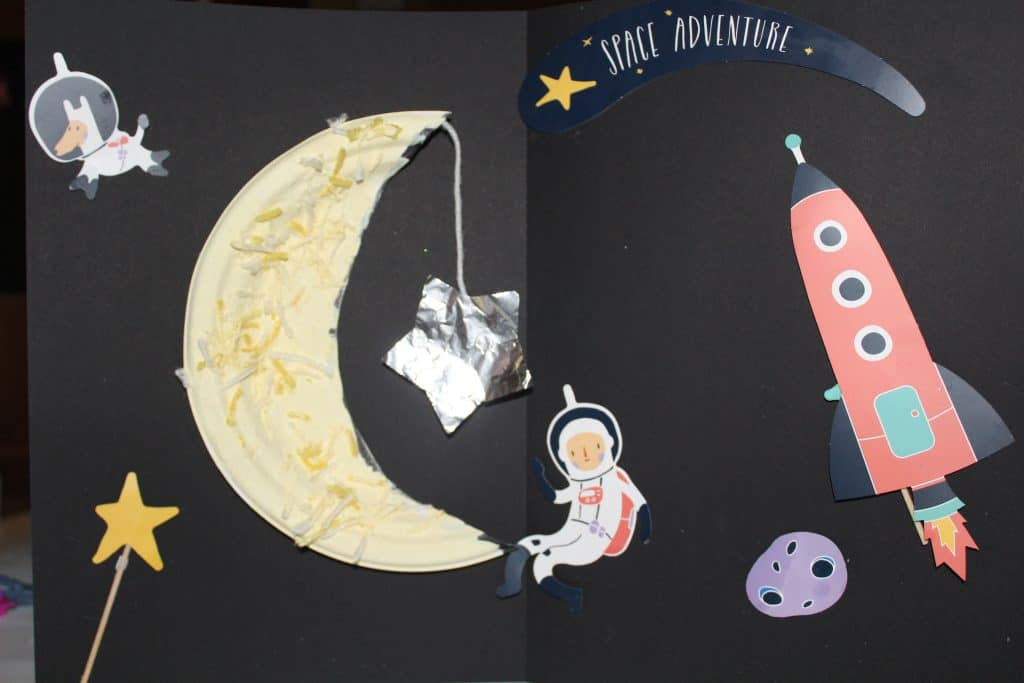 Step 6. Time to enjoy your moon craft and talk about how important the moon is to us, and to our planet. Encouraging role play at this stage (my son was an astronaut) really worked well for us and may work well for your kids too.