Mothers day is one of the best days of the year. Moms get spoilt rotten, and they get given beautiful handmade gifts. If you are looking to make a quick (but beautiful) handmade gift, then this handprint flower is perfect, and simple to make.
What You Will Need
1 x Glue stick
1 x Piece of green paper (for the stem and leaves)
2 x Pieces of colored paper (for the handprints/petals)
1 x Piece of yellow paper (for the center of the flower)
1 x Pencil
1 x Roll of Sellotape
Assortment of glitter
Assortment of Gems
A thin piece of card (we used a cereal box)
A piece of ribbon (to hand the flower)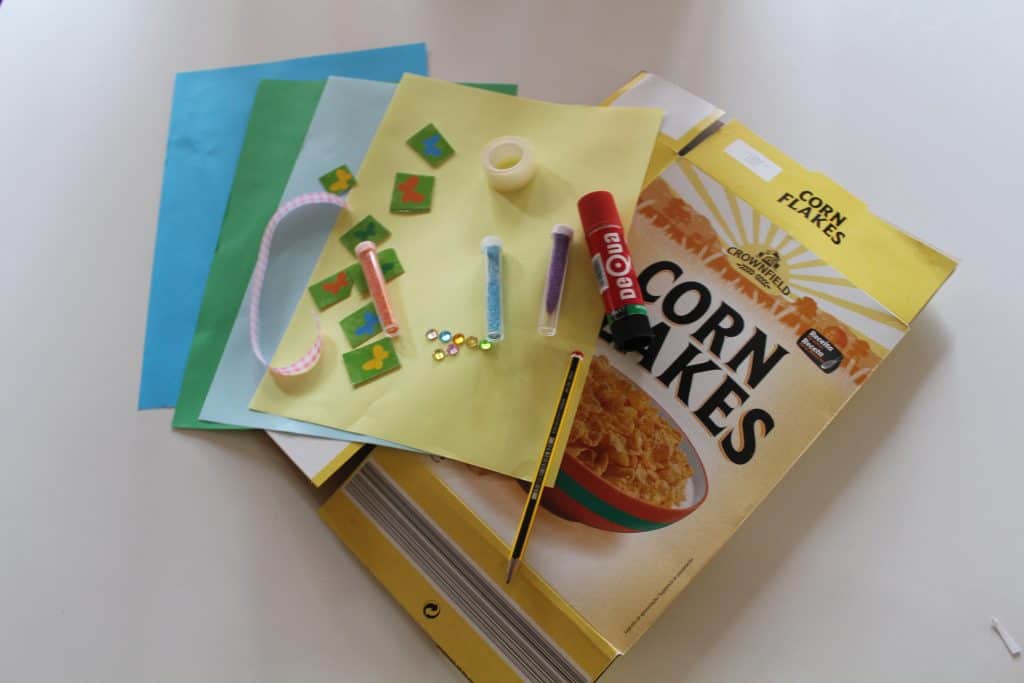 Step 1.
Take your colored paper and draw around your hands. We did 5 handprints over 2 pieces of colored paper because they are going to be used as petals.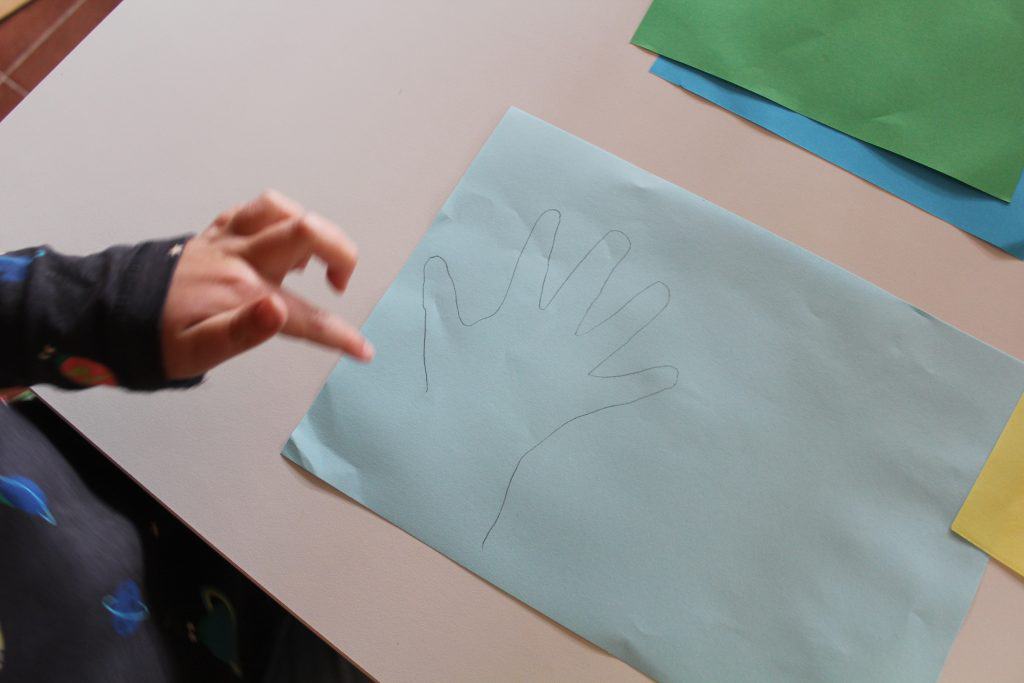 Step 2. 
Carefully cut out all of the handprints and then set them to one side. Then take your yellow paper, and cut out an assortment of heart shapes. The hearts need to be quite small as they are going to make up the center of your flower.
Step 3. 
Put your handprints together (in the shape of a flower) and then glue them in place. Then add the hearts to the center, and also glue these in place.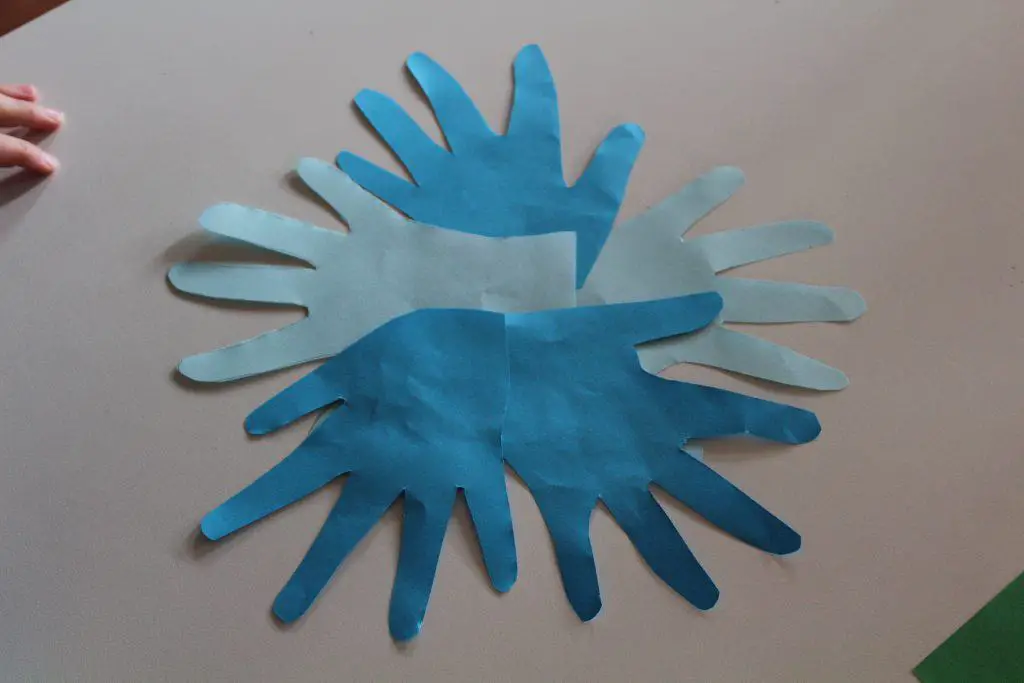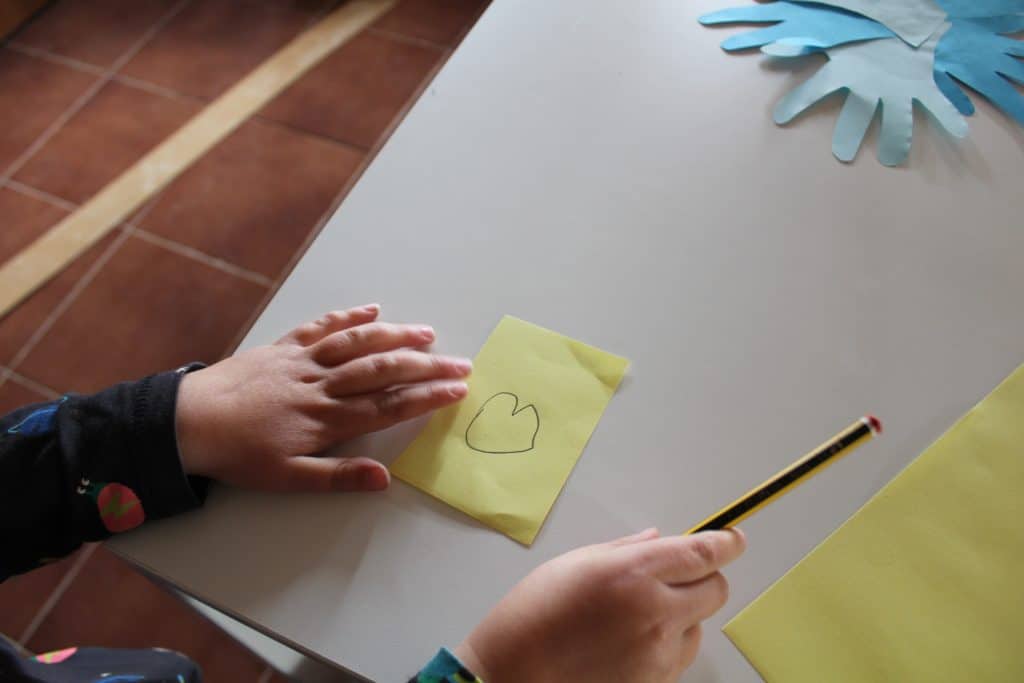 Step 4.
Take your piece of thin card (cereal box in this case) and draw a stem with leaves. Then go ahead and cut this out. You can then use this as a template for your green paper. Once your template is on your green paper go ahead and cut this out, and then stick it to your card. 
*We used thin card because the flower then floats (even when it is hung up).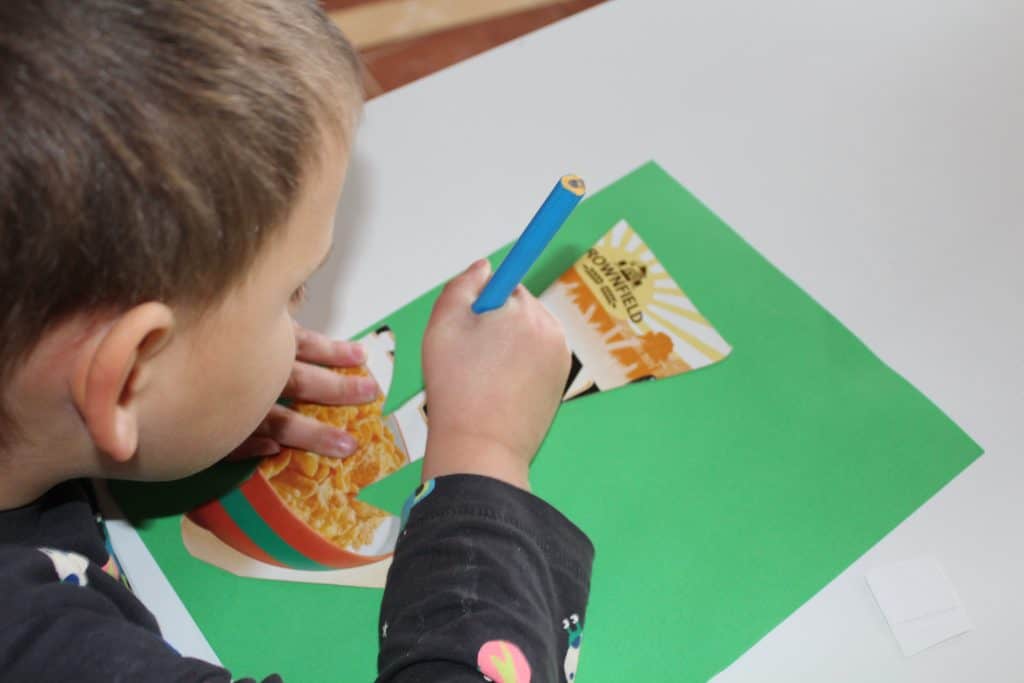 Step 5. 
Stick the stem onto the back of the flower and then get started with decorating the petals. We used an assortment of gems, glitter, and butterflies we had saved off an old birthday card.
Step 6. Once everything is dry, you are then ready to add the ribbon. We held it securely in place with a little bit of sellotape to ensure it stayed on.