A fully accredited child psychology course? For $20? At Udemy sale prices sometimes that's what you'll pay. That sounds like a bargain. 
But, will a regular parent benefit from this course? Can mom or dad use the information in this course to make their parenting journey easier? Are there any tips or techniques you can use? 
Or do you need to be a trained psychologist or therapist already? And exactly what is the organization behind the accreditation and what is that accreditation worth?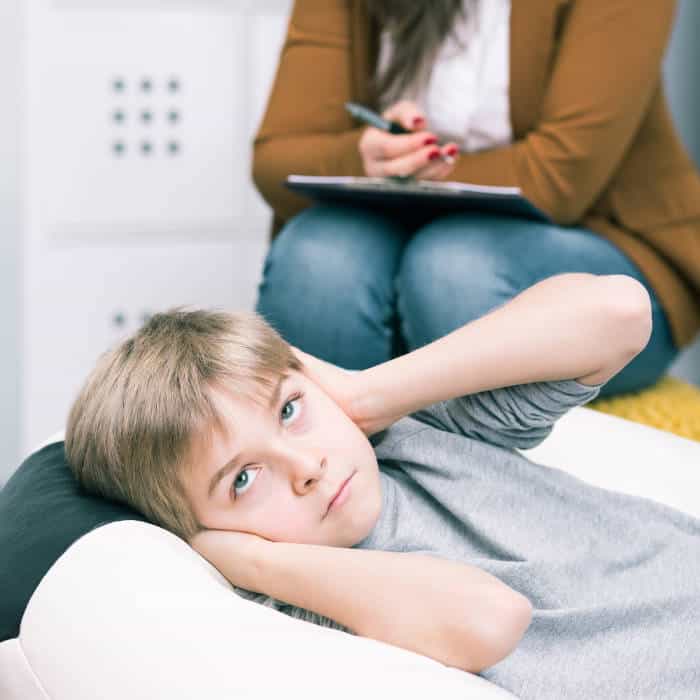 Udemy Course Overview
Course Format: Udemy – Supplemented with a downloadable PDF training manual
Video : 13 bitesize 2-5 minutes videos, 44 minutes in total
Training manual: 75 page PDF – 14000 words
Studens: 45000 students have taken the course at time of writing.
Who's it for?
This course is headline advertised as for anyone of any skill level, but if you read the course details they state that it's really for people already qualified in psychology or practicing therapists to specialise further in the child psychology area. 
But does this course have any value for a normal parent without a psychology qualification? Well it doesn't say, but we've taken it and we've more on that below.
What does it promise?
Thsi is a course that promises to give you a fully accredited diploma in Child Psychology. Accredication is approved by the CTAA – Complementary Therapists Accredited Association. 
The CTA is a UK based association established by a group of therapists who noticed a gap in the market for quality accreditation. Courses accredited by them are recognised in 26 countries and allow therapists through the CTAA insurance partners to practice with indemnity in many international markets. Markets that may not be the one in which they are originally trained.
The certificate for completion of this course is not delivered automatically after just watching the videos, you only get it after first submitting the answers to a final exam and case studies directly to Karen for verification. 
Who is Dr Karen E Wells?
Look Karen up on her website (https://karenewells.com) or facebook and you'll find a therapist who is now a public figure that practices internationally and has many years experience as a therapist. She who currently specialises in teaching/coaching and helping people build their own successful therapy business and practicing hypnotherapy and past-life regression.
Karen has a doctorate (hence the Dr) and has written several books on past-life regression and hypnotherapy which are available on Amazon and look to have been well received with positive reviews. She is a member of the CTAA.
She has many courses available on Udemy and other platforms and is obviously a very successful educator. All her courses are themed around areas of psychology and therapy that deal with different areas of life such as children, sports, sleep, weight loss etc.
Review 
The format of this course isn't your typical Udemy online video course. It's short videos with Karen speaking to you from a small box aside full screen scrolling through and essentially skim reading out-loud the accompanying 75 page training manual. Imagine being in a university lecture, the lecturer will outline the concepts and direct you to further reading materials but you need to put in the work, do the study and understand the topic before you can pass the course. 
There are 2 chapters in the training manual for each module of the course one for the content and a second with exercises and questions to test on you that content.
To be perfectly honest, there is no need for the videos on this course, it doesn't take advantage of the Udemy platform and would just as well be delivered via email. All of the content and questions are in the accompanying PDF training manual. You can't just watch these videos and get yourself a certification. You need to study the manual.
If you want to pass this course and get a certification you'll need (ideally) to complete two real case studies with children who are experiencing symptoms of issues outlined in the course: things like separation anxiety disorder, depression, grief, stress bullying or abuse. Whilst you can do this with 'made up' children, it's really not going to help you much.

There's also the fact that you shouldn't be handing in your final assessment (including case studies) for upto 2 months after completing the course.
From a non-therapist (read normal parent) point of view there's a lot of information in this course that might help you understand and help you look out for and understand behavior in your child that you may have been struggling with before. It'll outline the following subjects and how they may manifest in children and how they can be dealt with:
Bullying or Abuse
Stress
Depression
Separation Anxiety
Grief
The questions are thoughtful and not easy to answer unless you've thoroughly read and internalized the material.
Whilst you might get a basic understanding of child psychology from it if this course is really for a practising psychologist or therapist trying to expand into the child psychology area.
Major Takeaways
Grief – How and why it's best to be open and honest with children about the subject of death of family members.
How a parent should be mindful of any change in their child's behavior: grief, depression, separation anxiety and bullying and stress can sometimes manifest in similar ways.
How best to deal with separation anxiety in younger children – and the fact that we've been doing it the right way all along. It's just always going to be tough emotionally.