Are you in the market for a fun toy that will get your kids away from the video games and into the great outdoors?
Go back to the 1980's and bring back some of the awesome toys! Maybe. . .a pogo stick! Pogo sticks are for more than simply hopping around.
They're a great toy for encouraging heart health, improved balance, and can even help your child build confidence and concentration.
If all of this sounds like a great option for your child, check out our list of fabulous pogo sticks. Search through them and see which might be the best fit for your child. Here are the best pogo sticks for your child:
Kids Pogo Sticks – Our Top Picks
Note: Our individual reviews are below, but you can also click any of the links above to check current prices on Amazon and other retailers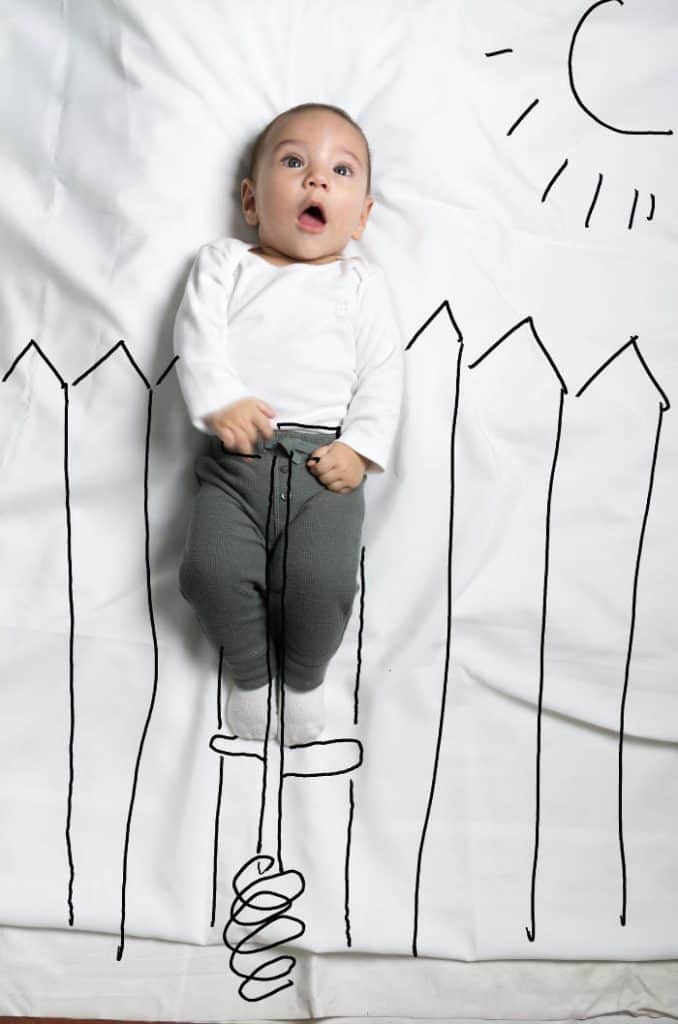 At What Age Can Children Use a Pogo Stick?
Depending upon the design and your child's development, children as young as three years old could enjoy using a pogo stick. However, this will depend upon their fine motor skills at this age.
By the age of five, most children should have a firm grasp on their motor skills. They should be able to handle both balancing and bouncing on a pogo stick.
Do You Need Safety Gear to Use a Pogo Stick?
The reality is, pogo sticks, even traditional pogo sticks, require balance and lots of practice to become good at it. As we all know, when you're learning how to do anything new, you're going to make mistakes. So, are pogo sticks safe?
Unfortunately, when you misstep on a pogo stick, you end up on the ground. Therefore, safety gear is important when your child is using their pogo stick.
Make sure they wear a helmet, knee pads, wrist pads, and elbow pads. This should add extra cushion to the important areas which typically take a hit when learning how to use a classic pogo stick.
Even after your child gets the hang of playing with a regular pogo stick, still make them wear this gear. We're all human, we all make mistakes, and they need to be covered in case a misstep happens while pogoing.
How Do Pogo Sticks Help Children Develop?
Pogo stick models have a variety of health benefits. They're a great way to encourage activity in your children and help them stay heart healthy.
They can also help your child improve their balance and motor skills. Professional pogo sticks that are also kid-friendly are a fun confidence builder as well. As your child learns how to use the pogo stick, they will become confident in their abilities.
Pogo sticks require your child to concentrate while using it. This could be a great concentration- building exercise that's fun as well.
Finally, pogo sticks are a great form of exercise. This is good for more than healthy bodies. It is good for healthy minds, too.
More and more children are battling depression and anxiety. An activity that will get your child active, focused on something positive, and get them in the sunshine will help battle these two mental ailments.
What to Look for in a Good Pogo Stick
When picking out a pogo stick you should look for three things. The first is the weight limit. Ensure the pogo stick can handle your child's weight, or it won't be safe for them.
The second thing you should look for in a pogo stick is its purpose. Are you buying a pogo stick to perform extreme tricks or are you new to pogoing and need something more for exercise only? Ensure the pogo stick you buy will fulfill your needs.
Finally, ensure the pogo stick is appropriate for your child's skill level. If they are new to using a pogo stick, ensure it's good for beginners. If they're more advanced, find them a pogo stick which will allow them to grow and enjoy this hobby.
Kids Pogo Stick Reviews
Flybar My First Foam Pogo
Do you have a small child in your life that would love to try a pogo stick? Are you concerned they're a little young for a traditional pogo stick?
This could be a good fit for you because it was made for beginners as young as toddlers. The product comes fully assembled, has foam padding on its handles and foot pads for safety, has a bungee center which can be adjusted to any height, but still has a weight limit of 250 pounds!
It can be used indoors or outside and is a great way to let kids familiarize themselves with how to use a pogo stick. 
There are a couple of downsides to this pogo stick. The first one will depend upon your preferences. The pogo stick squeaks every time you bounce on it. To some this may be cute but to others it might become quite annoying. Be advised, this toy makes noise.
The last downside to this pogo stick is the stretchy center. If you are tall enough and strong enough to pull the center upwards, it should work fine.
For toddlers, this might require too much coordination to jump, stand up straight, and pull the center upward for support and stability while jumping. Keep all of this in mind when choosing a pogo stick that will work for children three and up.
What we liked:
Safe pogo stick for children three and up
Comes fully assembled and can be used indoors or out
 Stretchy center for adjustable height
Has foam handles and foot pads for safety; can support up to 250 pounds
What we didn't:
 Squeaks when you jump which might be annoying to some parents
The stretchy center might require too much coordination for a toddler to properly utilize while jumping
Aero Advantage
If you have a child in the age range of five to ten years old, this pogo stick may deserve your attention. It supports children ranging from 40-80 pounds.
The toy provides non-slip pedals and easy grip foam handles for safety. It doesn't come with a helmet, so you'll need to purchase one separately for safety as well.
This pogo stick is 37 inches tall and doesn't have an option for adjustable heights. Be sure to measure this against your child to make sure they're the appropriate height for this pogo stick.
There are reports that this pogo stick doesn't have a strong enough spring. Though it does offer a low-friction spring for a smooth bounce, if your child bounces too hard, it might slam on the ground causing a jolt while bouncing.
If your child fits in the specified age, height, and weight ranges, this could be a beginner's pogo stick they'd really enjoy. Be sure to take everything into account to ensure you buy a toy your child will enjoy for years to come.
What we liked:
Non-slip pedals and foam handles for safety
 Durable design for kids five and up
What we didn't:
 Spring may not be strong enough for some kids
Razor Gogo
This pogo stick has a classic design including a low-friction spring which isn't exposed, a rubber end for added grip, and foam grips for comfort and safety while using.
The toy is meant for children six and older with a weight limit of 140 pounds. What makes this pogo stick different than some similar products are the foldable foot pedals and handles.
They can be folded in to make it easier to take your pogo stick along with you wherever you go. The downsides to this pogo stick are even though it's designed for portability, the stick itself doesn't fold.
This still makes it an awkward item to carry along with you. Considering it comes from Razor, who makes a variety of portable scooters, many consumers might expect more.
Also, the spring is stiff. It requires more weight to get the pogo going. Keep this in mind if you have a lighter child. They may have a difficult time getting the pogo stick off the ground.
Having a portable pogo stick could be a great addition to your child's toy collection. Check into this one to see if it's a good fit for you.
What we liked:
Portable pogo stick with foldable pedals and handles
Meant for ages six and up with a 140 pound weight limit
Classic design
What we didn't:
Lighter children may have a hard time getting this pogo stick off the ground due to the stiffness of the spring
Though it's portable, the stick itself doesn't fold
Flybar Pogo Ball
This is a different twist on a pogo stick. It's a board with a bouncy ball in the center meant for hours of fun and to help with improving the balance of those who use it. Basically, it's a balance board, pogo stick, and bouncy ball rolled into one fun toy.
The product is meant for indoor or outdoor use for children ages six and up. The weight limit is 160 pounds, and it comes in multiple color choices.
The downside to this product is the board is shorter than some might anticipate, and the ball isn't as durable as some might think.
However, the company recognizes that it could be easy for the bouncy ball to be busted when bouncing off rough outdoor terrain and sends an extra ball in the initial packaging.
If your kids would like the fun of a pogo stick but in a different way, consider this toy for them. It could be a great way to keep them happy and active in or around your home.
What we liked:
Balance board, pogo stick, and bouncy ball in one fun toy
Great for ages six and up with a 160 pound weight limit
Good for indoor or outdoor use
What we didn't:
The board may not accommodate all shoe sizes
The bouncy ball isn't as durable as one might think
Flybar Foam Master
Is your child familiar with a pogo stick and ready to upgrade to one meant for tricks? This is the most advanced pogo stick on our list.
This pogo stick comes fully assembled, features a foam covered metal frame, and a wider stance bounce tip. The product is 41 inches tall, and the height between the foot peg and bars is 30 inches.
Pay close attention to those measurements because they will determine if the foam pogo stick will sit properly on your child while in use.
This product is meant for kids between 80-160 pounds. It's also recommended that children be age nine or older to use this toy. The foot grips do have a non-slip covering for added safety. There's a wide end on the pogo stick to ensure good balance and steadiness as well.
The only downside to this pogo stick is it's better to be toward the heavier end of the weight limit to ensure it'll work properly. Unfortunately, the spring is stiff and requires more weight to get an appropriate amount of bounce.
If your child is looking for a durable pogo stick to perform fun tricks on, this could be what they've been hoping for.
What we liked:
Comes fully assembled and ready to perform tricks
 Durable pogo stick for children ages nine and up with an 80-160 pound weight limit
Coated in foam, has non-slip foot grips, and a wide end for optimal safety
What we didn't:
Not for sharing with younger siblings as there is a minimum weight you need to be to get enough bounce due to the spring being stiff