I'm not a doctor, or a medical expert, but if you want my opinion… social distancing is here to stay for a good while. At least for the next year or two. So what do you do when it's time for your kids birthday?
You can't go to the activity centre, soft play area, you can't all eat together. Blowing out candles on a cake whilst everyone watches and sings is probably not a good idea either. So what do you do?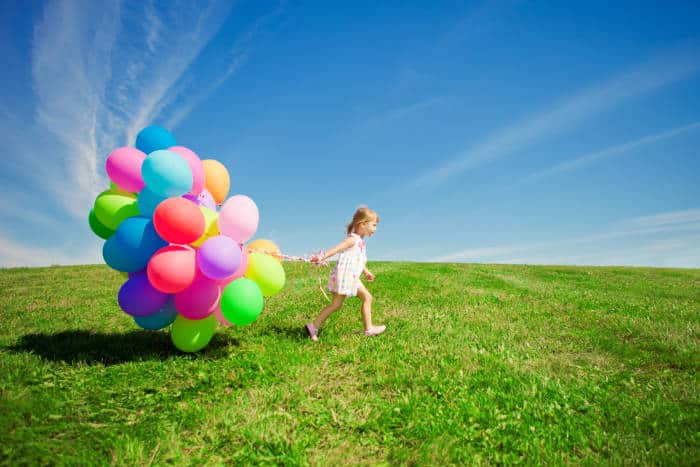 It's a shame not to celebrate, and a bigger shame not to have some kind of party. I mean for one thing the kids get to see their friends and for another they might end up with a haul of extra presents! And what child doesn't like those?
With that in mind we've come up with a bunch of ideas for your next socially distanced childs birthday party. Some simple, quick and easy, some take a little more work. One of these is sure to please the kids come birthday time. 
Puzzle Trail
This one was exactly what we did this year for my son's 6th birthday. We live close to a big park with lots of locations and things to visit. So we created a list of child friendly puzzles that gave locations to visit. Each location had a question to be answered or an activity to do, or thing to find when you got there. Each step on the trail allowed you to work out one letter of a secret agent's name.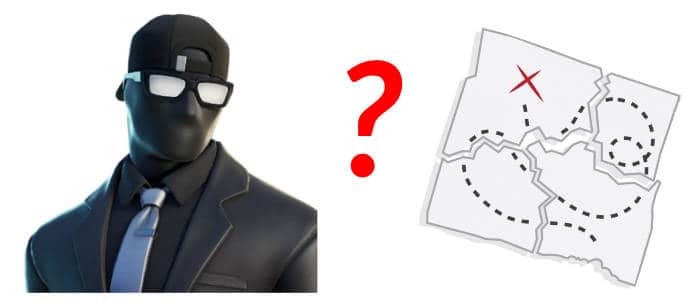 Figure out the name and you've finished the trail. Back to the hosts for your prize (which was a party bag). 
It worked a treat, all the kids loved it. They were easy to keep separate from each other by starting the trail at different locations and intervals.
They had some fun, did some exercise, and even some reading and writing (without complaint). If you want the full breakdown of how it worked and how to do it yourself check out this post on our 5 year old kids puzzle trail.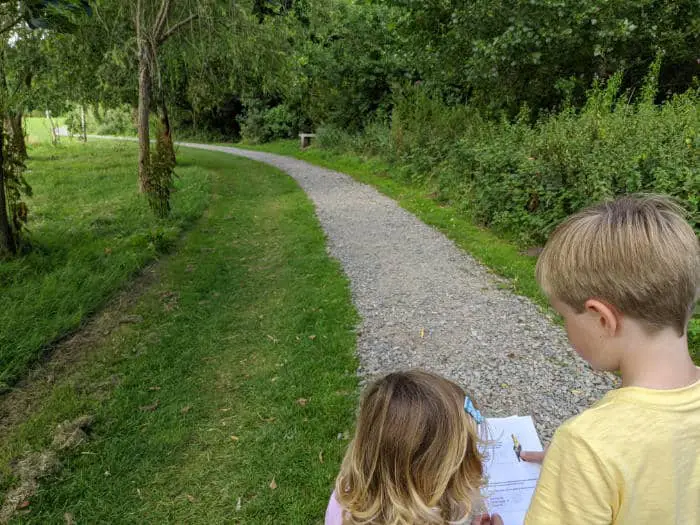 Scavenger Hunt
Similar to the puzzle trail, but without the puzzles! You can easily put together a kids scavenger hunt in a local park or outdoor area. 
Give them all a list of things to find, like leaves, bugs, flowers, stones etc. You can even give some clues and hide some things around a park or outdoor area. If you're sure they'll be there come party time! Then set the kids off. Either in groups, or with their parents to keep them separate.
Find all the items, bring them back and your reward awaits. A party favor or whatever you want to give.
Picnic Party
We had one of these recently. If you live somewhere with nice weather and a large outdoor space it's a great idea to just invite everyone over for a picnic. Bring your own food, drink and picnic rug and hey presto! 
You can keep everyone as separate as you like and still have some fun and interaction. 
Soccer Party
Soccer is supposed to be a non-contact sport. But you can't help getting close to the opposition when trying to steal the ball in a math. However, if you've a bunch of young children and a wide open space just get some soccer balls and you can have lots of fun making up passing, goal scoring, and dribbling games. They don't ever need to get too close and they'll get lots of exercise.
Soccer balls are often pretty cheap at sports retailers. Why not buy a bag full and give them as party favors afterwards?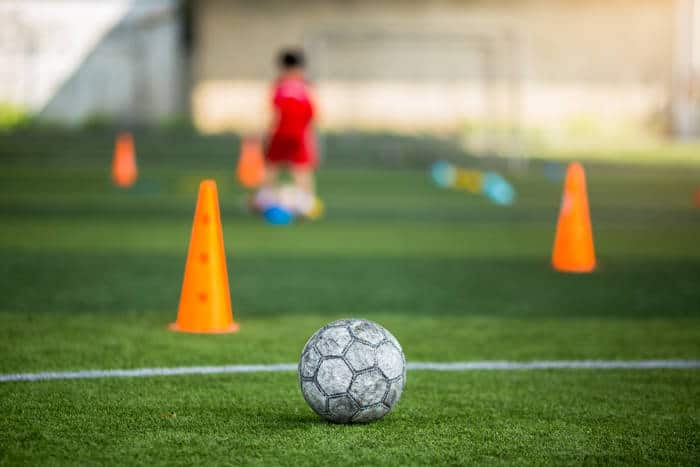 A Virtual Zoom/Skype/Hangouts Party!
Yep, for the true social distancers (or vulnerable groups) out there you should consider celebrating without even leaving the house. Get onto your kids friends parents and set-up a video call to get them all together.
This one works better with older children, younger ones may get a little overwhelmed or just talk over each other. If you've younger children you might want to make it into a little quiz, set a time limit for each of them to talk. Or maybe have parents on hand to make sure everyone gets their chance to be heard!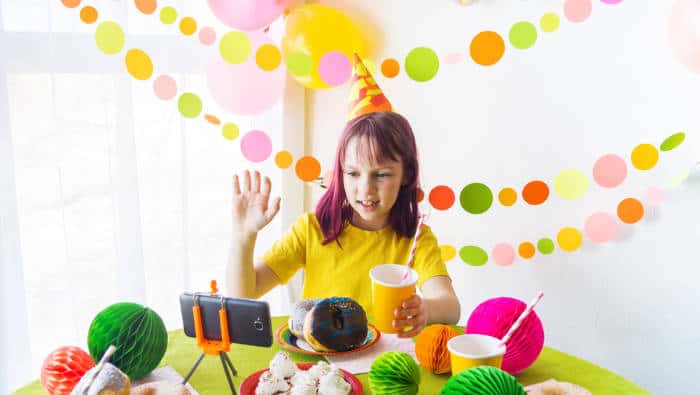 A Birthday Video Message
Ask friends and family to record a short video message for your little one. Then either make a playlist of all of them or (if you're up for the challenge) make a movie by editing them all together. But don't lose it! This would also make great keepsake for many members of the family for years to come.
Drive By Present Parade
Another for the vulnerable groups, or those who don't really want to get together. Arrange a drive-by parade. Ask your guests to celebrate your little one's birthday by all arriving somewhere nearby to your house at a certain time (a car park would be a good idea). Then… get your guest of honor ready and waiting outside for a surprise. Call or text one of your guests to start the convoy. Have them all drive by your house and drop off a card and present one by one and shout "Happy Birthday" through the windows.
Your little one will love feeling a little like they've had a parade organised just for them.
Sidewalk Chalking
Get some sidewalk chalk and arrange for guests to pass by the house and chalk a birthday message on your driveway or sidewalk. A little chalk goes quite a long way believe me. Kids love to draw on things they shouldn't too, and after a little rain, you're back to normal again. So take some pics!
If you leave the chalk out for anyone to use you might get some surprise messages from passers by or neighbours. You could even couple this with the drive by present parade, although just consider timing it so that the parade doesn't block the road for too long.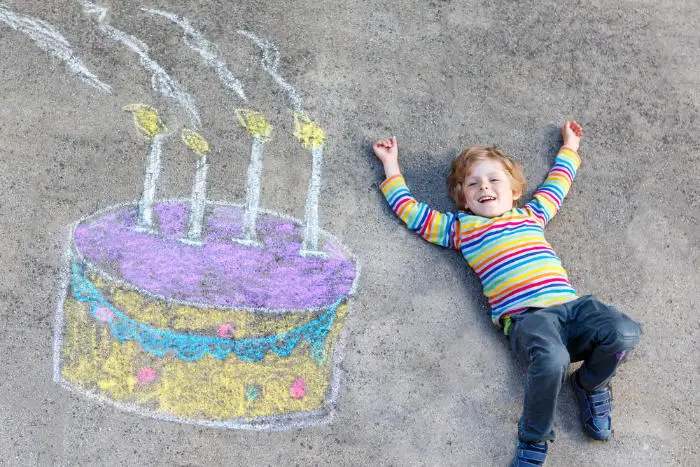 Book An Ice Cream (or Food) Truck
If you live in a little estate or a road with a lot of friends close by it's a great idea to order an ice cream truck to arrive at a certain time. Everyone can say hello, exchange gifts and spend a little time outside chatting (at a safe distance). 
Oh and did I mention they serve ice-cream?
But if that really isn't your thing there's sure to be another food truck or mobile stand happy to serve up to a party of guests at a certain time on your street.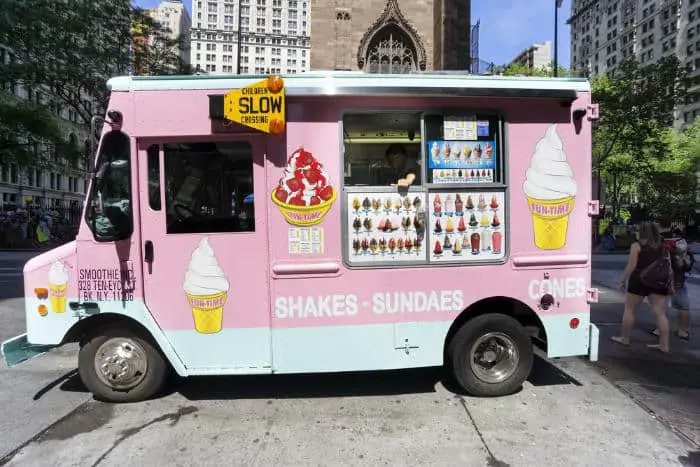 Field Day / Sports and Games Party
Another outdoor idea for those living by a park or field. This might require a little imagination and a bit of DIY spirit. But why not set-up a mini field day? 
You could have:
Running races
Long jumping competitions
Welly throwing 
Soccer
Egg and spoon races
Ring toss
Sack races
Bowling
To name a few of your options! Basically anything you can think of that you'd find at a regular field day or even a carnival. Just cherry pick the events that you can easily source the equipment for yourself.
It's easy to limit the numbers in a race, have heats, and distance the kids. Everyone has fun and the parents can bring a picnic.
Obstacle Course
Another great outdoor activity is an obstacle course. It's going to take a bit of putting together, especially in a public place. But you can make children take turns to keep them apart. Timing them to see how long things take and trying to get them to improve their score is an activity that's always gone down well with ours over the years.
One course might not be enough for a full party (unless you build the Ninja Warrior set!). So if you bring enough obstacles (ropes, boxes and other random kit) another great challenge would be to get the kids to make their own course, run it and see how long it takes. Or ask each child to build one and rate who's was the most fun.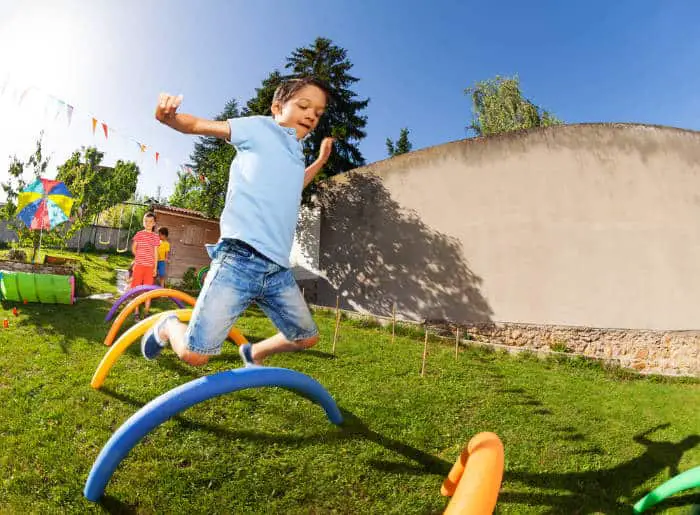 More Please!
Have you been to any socially distant kids parties recently? I'm always looking for new ideas (for next year and siblings or friends), please let me know in the comments if you've come across a cool idea I can add!