There have been trends in when and how to feed babies for as long as babies have been reared. In the 1950s, it was common to give babies a combination of boiled water, orange juice, and evaporated milk. At one point, women were advised against breastfeeding under the assumption that breast milk did not contain enough nutrients for optimal growth.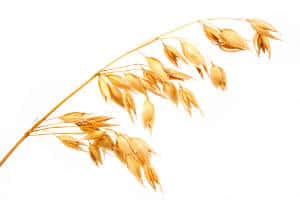 More recently, the offering of solids has been pushed back to 4-6 months. Most doctors do not recommend adding cereal to bottles for babies younger than that unless necessary due to health issues such as reflux or GERD. In even more recent research, it's been revealed that baby rice cereal isn't the greatest option due to high levels of arsenic. 
That's why pediatricians lean more toward the healthier choice of oatmeal cereal. It's useful in adding iron, calcium, and zinc, all of which are good for healthy brain development. We've sifted through the many choices of the best baby cereals made from oatmeal to provide readers with a roundup of the healthiest options to offer their babies. 
Best Baby Oatmeal – Our Top Picks
Note: Our individual reviews are below, but you can also click any of the links above to check current prices on Amazon and other retailers
Why use baby oatmeal?
While your baby may be perfectly content drinking breast milk or formula (or both) for a while, at some point you'll have to begin that transition into solid foods. Rice baby cereal has been the go-to for decades, but more recently its popularity has declined because of its lacking nutritional value. Oatmeal, on the other hand, has remained a staple when transitioning to solids. It is considered a safe, nutritious, and beneficial "first" food. 
One reason many doctors praise the benefits of oatmeal has to do with its bountiful vitamins and nutrients. Often, it is fortified with iron, which is something breastfed babies usually need a supplement of. Additionally, oatmeal is heavier and leads to feeling full longer, meaning mom and dad may even reap the benefits of more sleep!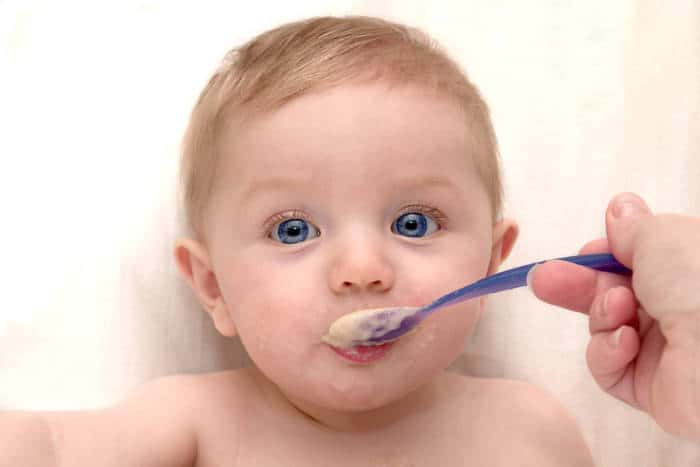 Many parents worry about constipation and digestive issues when starting solid food. One of the greatest characteristics of oatmeal is that it is rich in fiber, making it a natural aid in the digestive process. If you happen to have a little one with reflux or gastroesophageal reflux disease, the introduction of organic infant cereal oatmeal can help alleviate those painful symptoms by giving their milk a bit of weight. 
What are the potentially harmful chemicals found in oatmeal?
Recently research has illuminated the dangers associated with certain solid baby foods in the form of chemicals and heavy metals. According to a study performed on the request of Healthy Babies Bright Futures (HBBF), close to 95% of all baby foods contain high levels of heavy metals. 
The contaminants include arsenic, lead, cadmium, and mercury. However, more contaminants are found in rice derived products such as puffs or rice teething biscuits than oatmeal. The FDA is attempting to address the issue with chemicals and heavy metals in baby food as of 2017. However, much of what shows up in food is due to growing practices, water, and overall pollution. 
Buying oatmeal rather than rice-based snacks can be one of the most substantial ways to cut down on your child's exposure to harmful chemicals, metals, and carcinogens.
Oatmeal vs Multigrain vs Rice Cereal
While we've touched on the benefits of using oatmeal rather than rice, there are other factors to consider as each baby is different with varying needs. If possible, oatmeal poses less risk of exposure to contaminants. However, oatmeal can also be less than optimal if your child has a food allergy or food sensitivity. If your child can handle it, they will be getting a fortified blend of vitamins such as vitamin C, iron, and zinc. 
These baby cereals are great additions to your baby's diet, but most baby cereals on the market contain these important ingredients regardless of whether they are oatmeal, multigrain, or rice. Multigrain cereals are a little lower with the iron, but contain higher doses of protein and fiber. The grains used in multigrain cereals also inhibit what iron is present from being absorbed efficiently because they contain something called phytates which bind to the iron. 
Rice cereal is definitely falling out of popularity but it is still widely stocked in stores. If your baby struggles to digest oatmeal or multigrain cereal, as evidenced by tummy aches, overall fussiness, disruption of stools, or irritated skin after bowel movements, then organic rice cereal may be an alternative. It should be noted that rice cereal contains the highest levels of arsenic. This contaminant is impossible to avoid entirely as it is in most of our food at low levels. Rice cereal, on the other hand, is best to be limited to every few days as one serving of it can contain levels high enough to put your baby's health at risk. 
When can you introduce baby oatmeal?
Most full-term babies can start oatmeal baby cereal between 4 and 6 months. Most experts lean toward waiting until the 6-month mark, but there are some easy-to-recognize indicators that your little one might be eager to try some solid food. 
Pay attention to physical readiness such as head control and the ability to sit up with minimal assistance. Also, look for your baby to start paying attention to when you eat or reaching for food on the table. Those are usually telltale signs they are wanting to try something a little heavier than milk. 
When can I start putting cereal in my baby's bottle?
This used to be a common practice and many people might still preach that this will lead to longer sleep and a more content baby. However, it is not recommended to give cereal in a bottle until 4-6 months. If your baby suffers from reflux or GERD, there is probably some wiggle room in that recommendation as cereal can weigh the milk down and alleviate some of the symptoms associated with those ailments. 
Is it okay to feed oatmeal at night?
There's no recommendation against feeding oatmeal at night as long as your baby is old enough to consume solids. It is not safe to give a two-month-old cereal in a bottle in an attempt to secure more sleep. When they are ready, oatmeal is actually a great food to try at night as it is a natural source of melatonin. 
The Best Baby Oatmeal – Our Picks
Gerber Single-Grain Oatmeal Baby Cereal
Gerber baby food and cereal is a staple in baby food. That's probably what your parents fed you as a baby. So, their reputation often precedes them when you start your own journey toward feeding your baby solids. Another great feature in Gerber products is their easy-to-save packaging. The canisters are plastic and close completely, allowing you to save the cereal for longer safely. 
This single grain iron-fortified baby cereal also contains healthy doses of Vitamins C & E, zinc, and 6 of the important B vitamins. If you decide to serve this twice in a day, that takes care of 90% of your baby's iron requirements. Also, with this being made of a single grain, it is also a good product to use while you're still testing the waters of food sensitivities. 
Feeding tip: Cereals like this one are also helpful when you begin to introduce fruits and vegetables as they mix well with oatmeal cereal! 
What we liked:
Single grain oatmeal 
Fortified with iron, zinc, Vitamins C/E, and 6 important B vitamins
Easy to mix with other foods
Helpful in screening for food sensitivities
What we didn't:
We didn't run across anything. This is a pretty solid choice!
Happy Baby Organic Clearly Crafted Cereal Whole Grain Oatmeal
Unlike the varieties of cereal that contain a single grain, this Happy Baby Organic cereal's main ingredients are organic oats and quinoa. Again, like most baby cereals, this is fortified with iron and Vitamin C. 
One serving supplements your little one's diet with around 45% of the recommended daily dose of iron. This organic baby cereal comes in a soft, resealable package that stores easily in the pantry. Additionally, this brand offers the cost-effective option of ordering a 6 pack.
What we liked:
Organic oatmeal and quinoa
Supplemented with iron and Vitamin C
Option of ordering 6 pack
What we didn't:
Baby may take a bit longer to adjust to the taste and texture of this one since it is oatmeal and quinoa 
Earth's Best Organic Whole Grain Oatmeal
Another organic choice, Earth's Best Whole Grain Oatmeal is a single grain cereal made from organic whole grain oats that have been grown in safe, herbicide and pesticide-free conditions. This oatmeal is free of added sugar or salt, and as an added bonus, it is free of genetically modified ingredients. 
This product could be a safe and easily digestible choice for introducing solids to your little one.  It is fortified with iron, zinc, and B vitamins which aid in brain growth and development. For those that are environmentally conscious too, this product uses less plastic in their packaging.
What we liked:
Organically grown 
Non-GMO
Fortified with iron, zinc, and B vitamins 
No added salt or sugar 
Environmentally conscious packaging
What we didn't:
We couldn't find anything!
Gerber Oatmeal & Barley, Bananas & Cream Cereal
Simple baby cereal may be ideal for infants ages 4-6 months and up, but what about when they're a little older and more adventurous with their eating habits? This Gerber Oatmeal & Barley mix could be a great transition food that opens the door to new textures and flavors. 
This cereal is made with whole grain oats like Gerber's other variety, but this option is not ground up into a fine powder which is advantageous when you need to expand the texture of food without upping the choking risk too much. Like other baby cereal, this is fortified with iron, zinc, thiamin, riboflavin, niacin, Vitamin B6, folate, and Vitamin B12. Additionally, this cereal is BPA free, so you can rest assured you're giving your baby healthy choices. 
While the package says 12+ months, you can estimate your baby's readiness by his or her physical milestones. When they are pulling up, toddling, or walking, they are likely ready to move up to this kind of oatmeal cereal. Also, unlike the cereal that requires milk or water, this can be popped in the microwave for a quick snack. 
What we liked:
Easily prepared
New and interesting flavor choice
Expands their taste for textures 
Fortified with iron, zinc, and B vitamins 
BPA free
What we didn't:
Because this is heated in the microwave, you need to check for hot spots in the dish to avoid accidental burns
Gerber Baby Cereal Gerber Organic Oatmeal Millet Quinoa Cereal
This is Gerber's organic option that is made from whole grains oats, millet, and quinoa. It is certified organic and does not contain genetically modified ingredients so you can feel good about your choice to offer this cereal. 
Considered the best baby cereal, this organic baby food is fortified with the necessary iron, zinc, calcium, and B vitamins for optimal development and growth. In addition to its impressive list of ingredients, Gerber Organic Oatmeal Millet Quinoa Cereal is recommended by pediatricians. 
What we liked:
Made with whole grain oats, millet, and quinoa
Certified organic
Does not contain GMOs
Fortified with iron, zinc, calcium, and B vitamins
What we didn't:
With the mix of oatmeal, millet, and quinoa, this may be an acquired taste and not the easiest food to transition with