Looking for a connector toy set that's easy for little hands to use and also engaging enough for older kids to play with? You might want to consider a Brackitz set.
Getting children into creative activities using their hands develops their gross and fine motor skills. It also helps to improve their reasoning and planning skills. And if they aren't playing alone can work wonders on their social, communication and collaboration abilities. What's not to like?
We recently received a 100 piece 'Brackitz Inventor' building toy set to play with. Construction toys like wooden blocks. Marble Run and LEGO have always been a favorite in our house for some time I was keen to see what my 2 and 5 year old made of Brackitz.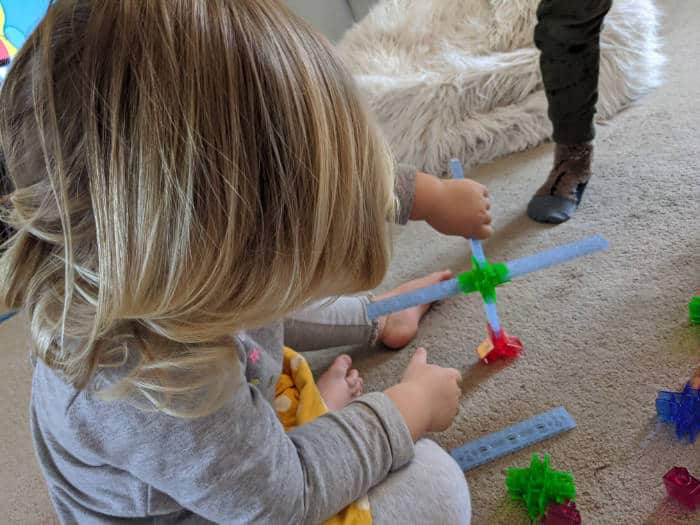 What are Brackitz?
Brackitz are toy building planks made of plastic that can be fitted together using several types of colored plastic connectors. The planks connect to the connectors with a simple push-fit and can be held at different angles or joined together to make structures.
In addition to the basic blocks of building you can also get additional types like wheels, and pulleys to allow more complex builds such as cars that you can power with an elastic band.
The connectors and the planks are brightly colored child safe plastic and are sturdy and durable. You won't easily break them and you can disinfect them easily by washing them in the dishwasher.
Brackitz Inventor Set
The inventor set is the upper mid -range Brackitz set containing 100 pieces. 2 sizes of blue planks and bright  blue, red, green and yellow connectors.
There were 3 types of connectors in our set, 4 way (X shaped), 3 way (Y shaped) and motion connectors. The motion connectors can push fit into the holes on either building planks or other connectors and provide a way to allow pieces to rotate and attach at any angle and also attach to the sides of other pieces.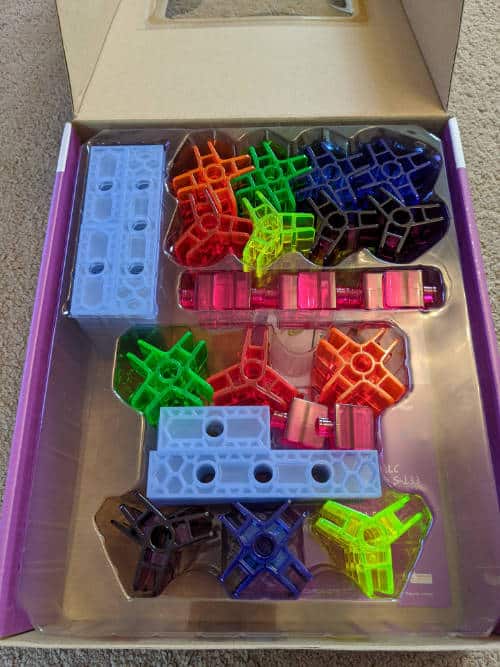 The only other thing that comes in the box is a little 'ideas' card, or builders menu. This gives you several ideas on what to build with different sets. At brackitz.com you can find detailed build ideas and instructions. There's even a Building Contest open to all ages with a chance to win various Bracktiz prizes if your child is motivated by competition!
What we liked:
Easy for young hands to build with
Kids can make large strong structures quickly
Affordable
Good quality
Add-on sets provide additional possibilities
Washable
Free of dangerous chemicals like lead, phthalates and BPA
What we didn't:
Included example build instructions aren't step by step
Of the basic pieces the motion connector is quite small, possibly small enough to be eaten by a very young child
Our Playtime Review
The first thing that surprised me is that even though the box is labelled as for age ranges 3-103 our 2 year old girl was building straight away (under supervision!). Once she'd seen how to connect them she was off sticking them together to create a bizarre colorful construction.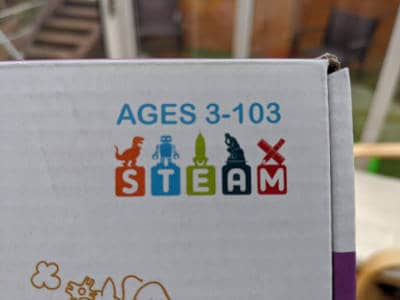 Nothing difficult about building with these. Our 5 year old was also quick to get started, making a little spaceship in a few minutes.
We built a few of the examples from the included instructions, but because they examples were just pictures of fully built horses, rockets, crocodiles etc this was a little off-putting to my 5 year old who likes to follow step-by-steps (like you get in LEGO sets). So the most fun came with free building and a little series of STEM challenges I put together with them.
We made a figure stairway, tic tac tow, a throwing game, did a copy-my-build challenge and created a miniature golf course. Similar to things we've done before with other building toys, but this time easier and quicker with Brackitz.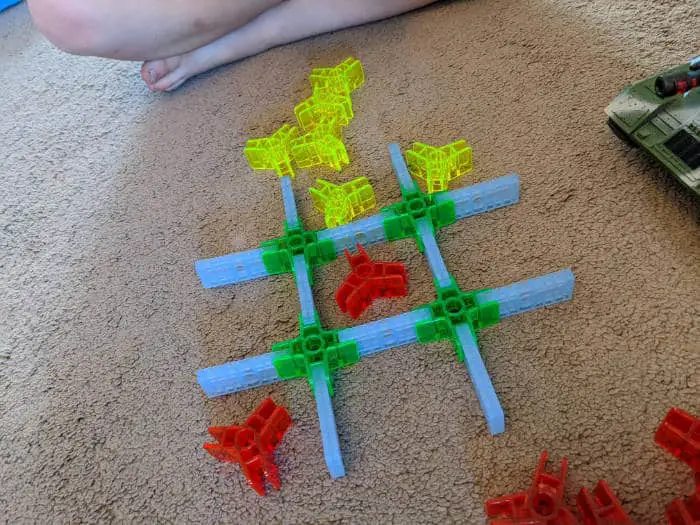 They're different, and they allow very small children to build large strong structures easily and quickly.
Bright, easy to handle pieces and an ideal outlet for children's imaginations. There's also plenty of future variety available with the addition of other packs that add wheels and pulleys to create more complex and challenging STEM builds for older children. The Brackitz Education range is an ideal introduction to engineering and is designed to support the curriculum.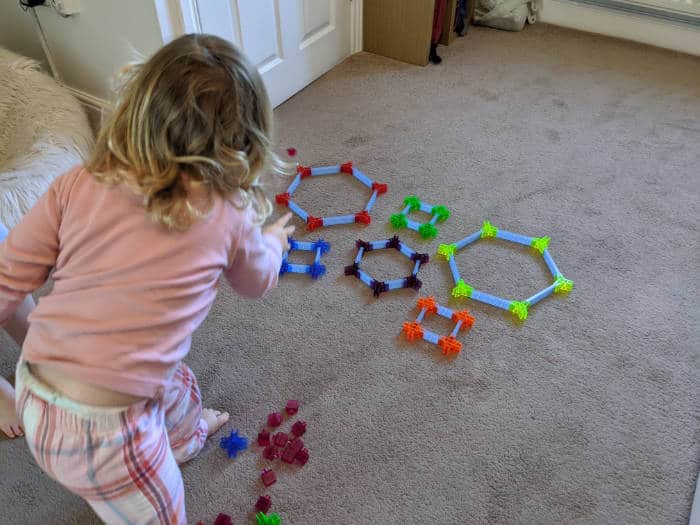 Our conclusion is that adding Brackitz to your building toy collection is worth it, they aren't a 'play once'. They've been out of the box many times since it arrived. Great gift idea for kids who like construction toys!